Rotorama Samurai V3 Standard is the third generation of a light frame designed mainly for racing. The Samurai V3 boasts high durability, excellent flight characteristics and relatively easy construction at a low weight of 50 grams. In the third generation, we opted for the True X shape. The main change from the previous version is the extension of the center. The Samurai V3 has a space of 50mm between the arms, so it can easily fit larger ESCs such as Foxeer Reaper 60A, Diatone Mamba Race 75A, HGLRC Zeus 45A and all-in-one boards such as HGLRC Zeus35 AIO. There is more than 25mm of space in height, so you can put 3 boards in the stack.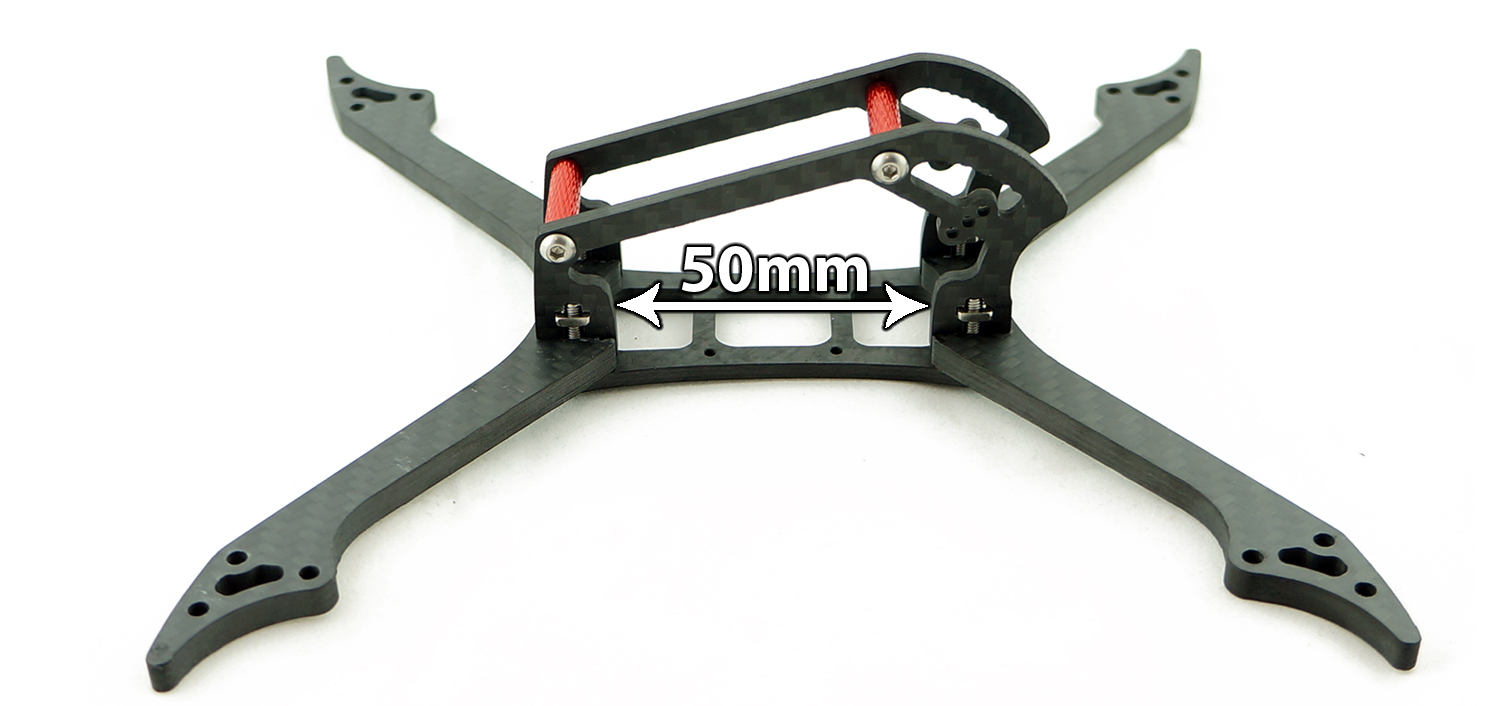 The Samurai V3 in the Standard version is based on the proven Samurai V2. The arms are attached with 2 screws and locks on the sides, thanks to which the arms do not wobble and hold firmly in place even after countless falls. Arms are very easily replaceable. In the event of a very hard crash and a possible broken arm, it is sufficient to loosen the two screws and the arm can be freely replaced with another. It is thus possible to be back in the air within a few minutes.
The sides have small teeth in the front part, which you can also find on other Rotorama frames. These serve as reference points for setting the camera angle, which you can always set in the same way.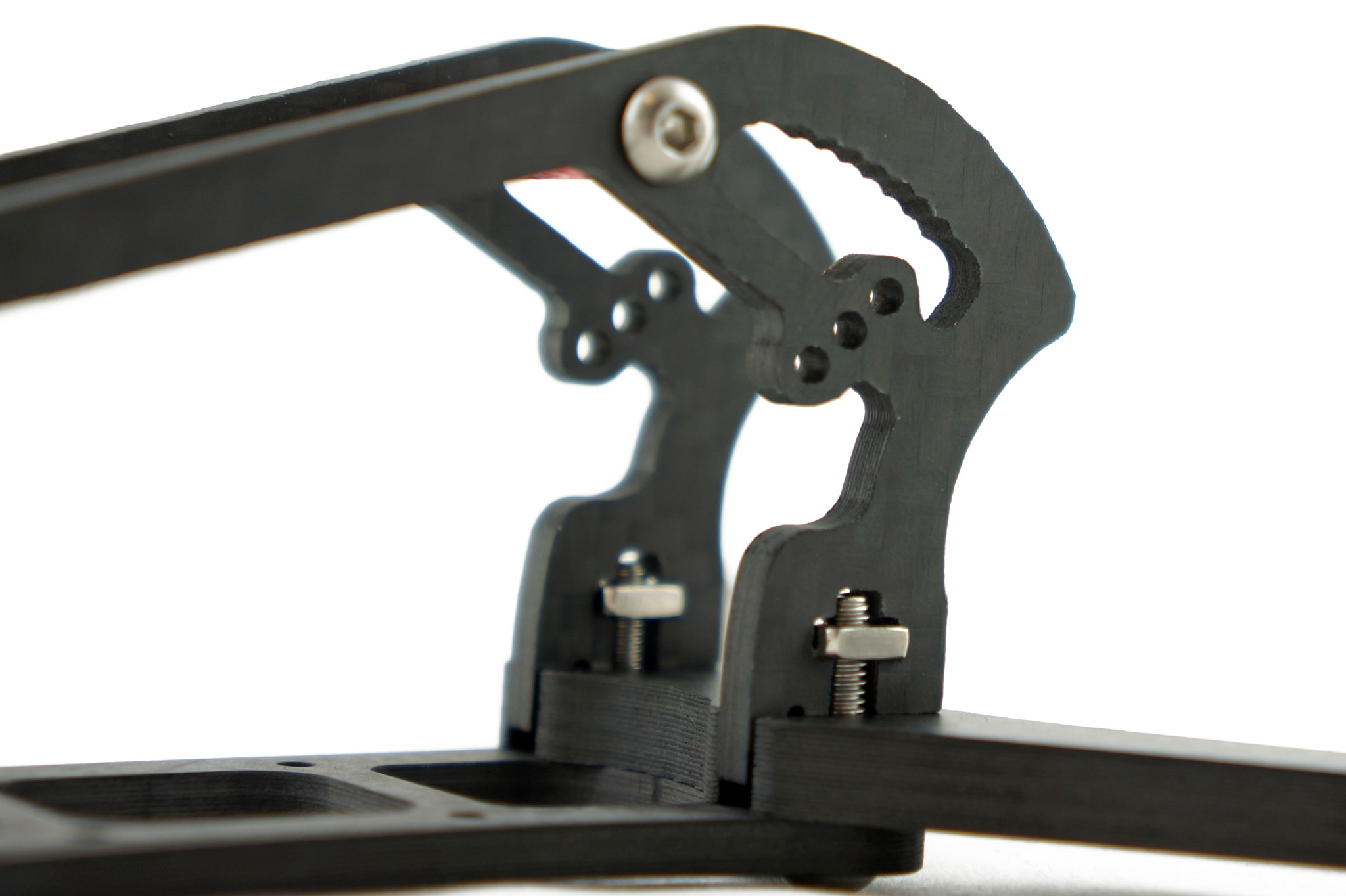 Thanks to the low weight of the frame, the Samurai is suitable not only for racing, but also for building light drones with a long flight time.